28 September 2022
Stellar Support Crew Announced for Runners, Cyclists, Sailors and Relay Baton 7,767km in Record-Breaking Climate Relay to COP27.
What do a ski instructor, filmmaker, mountain rescuer and a CEO have in common? They're all determined to deliver a message from young people to world leaders at the United Nations Climate Change Conference, COP27 … and they're going to travel 7,767km through 18 countries supporting thousands of runners, cyclists and sailors who will pass a baton containing the message in a record breaking relay, to ensure it gets there.
Introducing the Running Out of Time - Climate Relay Support Crew.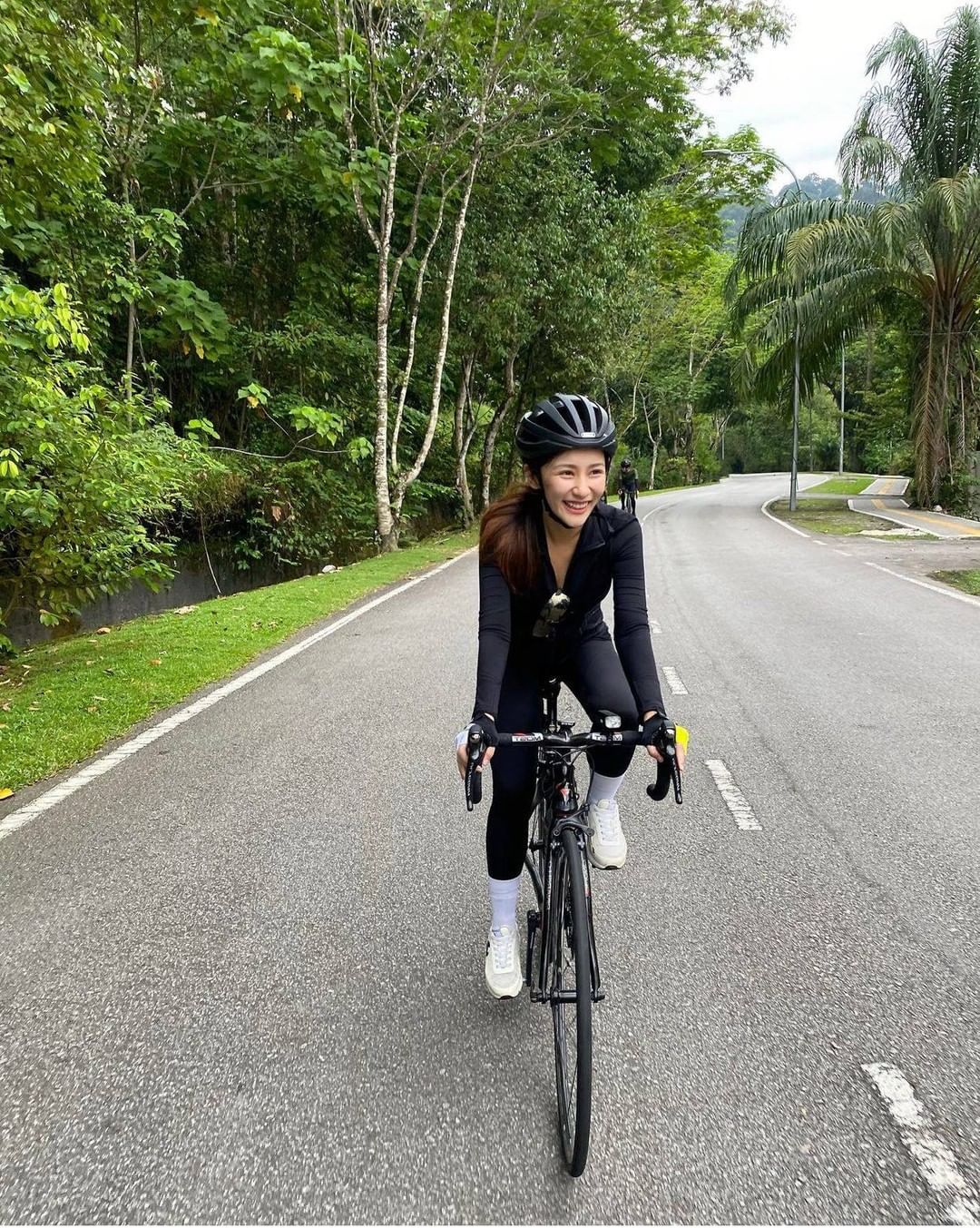 Abe Lim - @abe.1
Abe joins us with a huge amount of previous work in sustainability. From Malaysia but currently based in the UK, Abe is the CEO of Purpose Plastics and is a recent graduate from law school and currently campaigning for Client Earth. Her experience includes being stationed in Nairobi to push for the Global Plastics Treaty. As well as supporting the High Emission Coalition to bridge a policy paper called the Global Youth Statement between Climate Activists and Climate Youth Policymakers.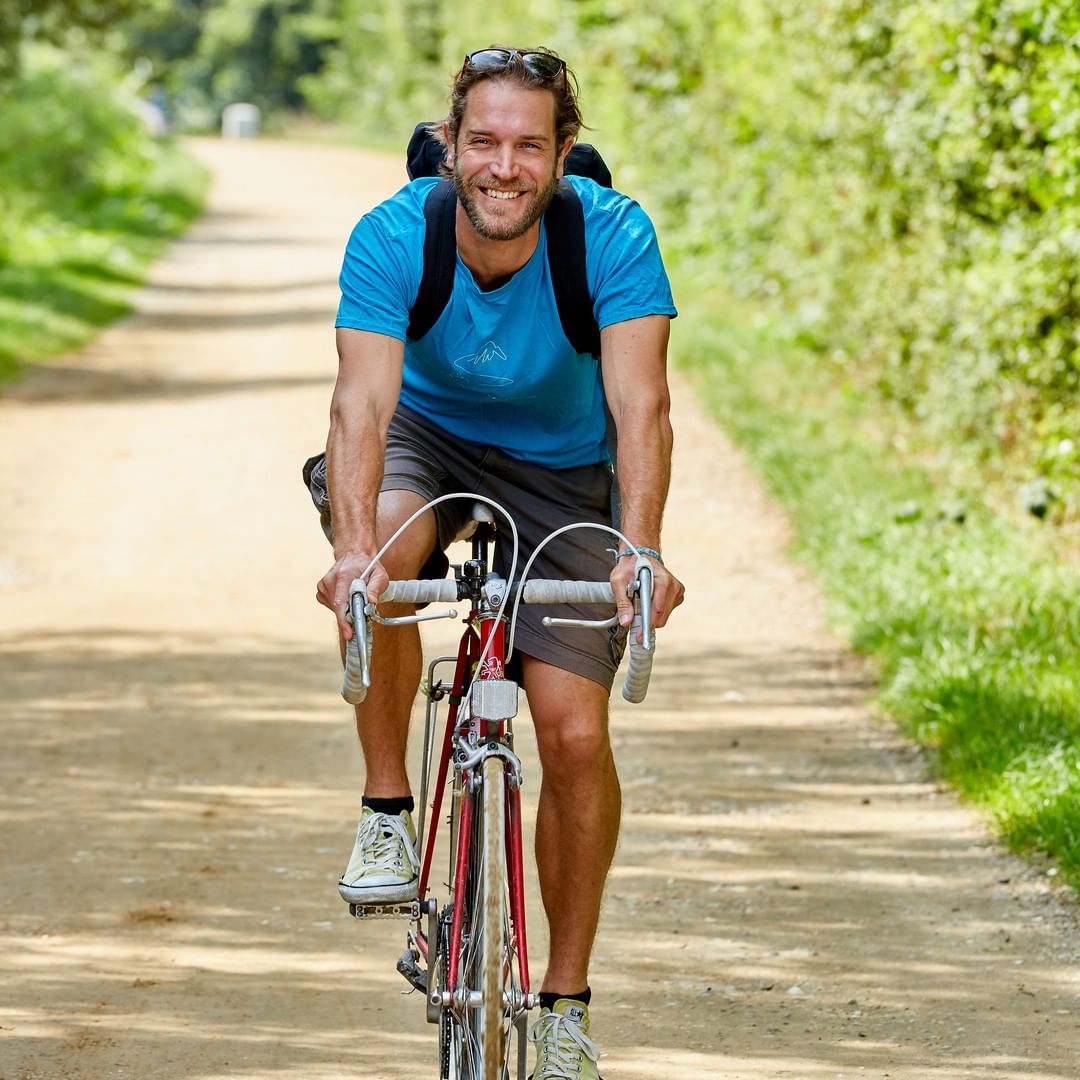 James Levelle - @jamesmlevelle
James is a Nature-centric award-winning filmmaker, adventurer & storyteller - Discovery, Nat Geo, BBC - working in some of the most extreme & remote environments on the planet. He's an ambassador for all things wild & advocate of Nature-based, adventurous, and fun solutions to the ecological & climate crisis.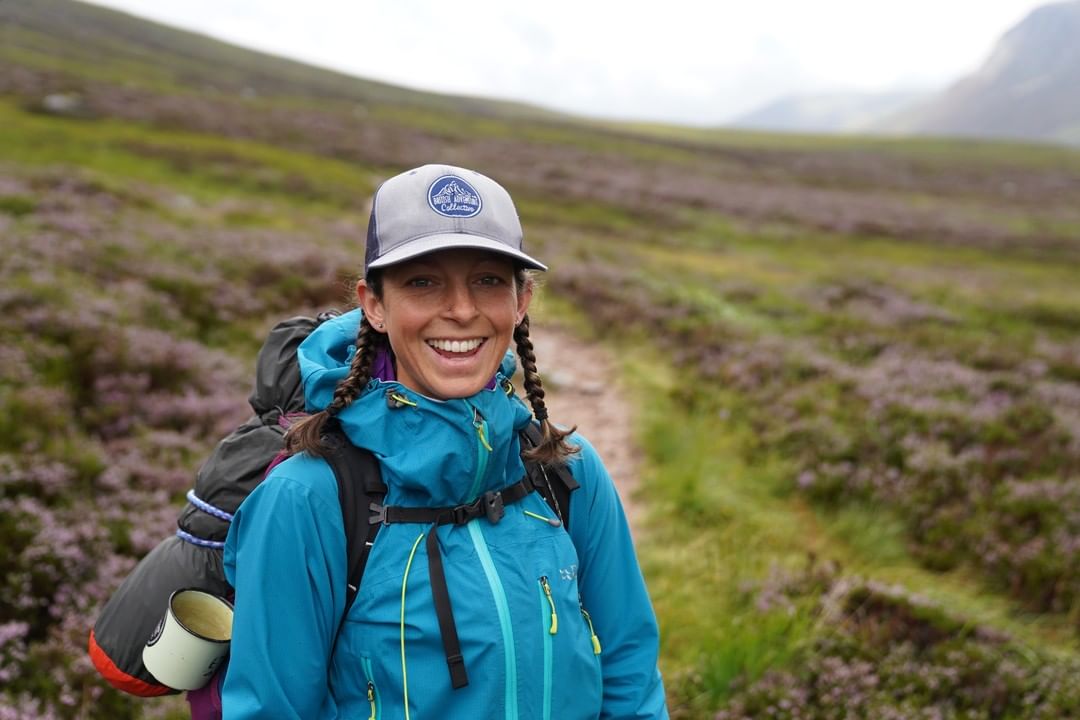 Emily Scott - @adventure_scottie
Emily is a Northern Irish ski instructor living in the Swiss Alps. She is happiest in the outdoors, and particularly the mountains, and shares her love for these places with clients throughout the year, both as a ski instructor and as a mountain leader. She has undertaken a number of endurance challenges over the years, most notably a 4-month self-propelled journey around Scotland's 282 munro mountains in 2018.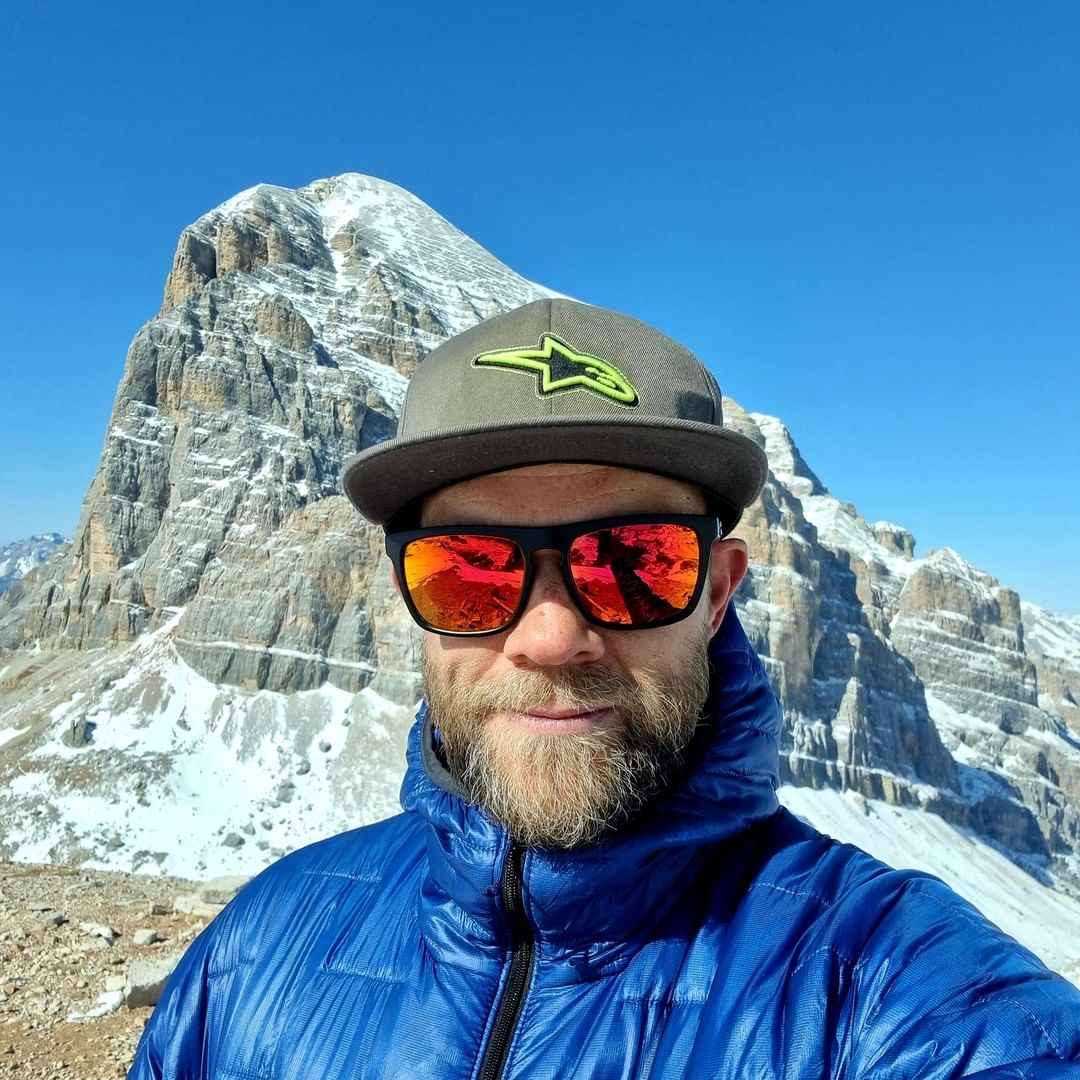 Mike Borgen - @in_to.the_wild
Mike is a logistics mastermind that's passionate about the outdoors & nature, often found behind bars (handlebars …!:) scared stiff on a rope or in some water. A proud member of Kendal Mountain Rescue Team he'll be bringing banter, snacks and a truck load of operational experience to support the crew and participants all the way.
Running Out of Time will be the longest non-stop relay ever attempted with thousands of runners, cyclists and sailors working together to pass a relay baton hand-to-hand from Glasgow, Scotland across 7,767km to Sharm el-Sheikh, Egypt containing a powerful climate message from young people to the decision makers at the United Nations Climate Change Conference COP27.
The route will take 38 days and nights, crossing seas, mountain ranges, glaciers, and deserts, villages, towns and capital cities. It will visit hundreds of schools, at-risk locations and climate change projects to inspire and champion local climate action. At the same time, runners will be fundraising for the Foundation for Environmental Education's Global Forest Fund and Carbon Copy.
Why do you think this relay is important?
"The relay has huge potential to highlight how working together makes things happen, be that getting a baton across a continent, or to make a real difference in reducing our human impact on the planet. Engaging children in the relay and in discussions around understanding climate change and our environmental impact is vital to secure a future for our planet. There is no Planet B. Climate education is so important for everyone though, not just children, so hopefully the message in the baton can emphasise that and we can help to spread awareness and understanding of the issues, without which it is difficult to make the leap to action. The diverse landscapes the route passes through will also give a sense of the different ways in which climate change is impacting our planet, hopefully by sharing the journey people will have their eyes opened to the importance of these discussions and why real changes are needed." says Emily Scott.
Being Part of Running Out of Time
What's your motivation for travelling 7,767km to accompany a baton to COP27?
"My motivation for joining the ROoT time is to ensure that our youth championing baton makes it to the United Nations Climate conference come hell or high water!" says James Levelle
What's your motivation for travelling 7,767km to accompany a baton to COP27?
"Adventure, meet new people, learn, help create awareness of and action to tackle climate change" says Mike Brogden
What are you most looking forward to on the journey?
"I am excited to see a diverse range of people from all sorts of different backgrounds, cultures, languages and places coming together for a common goal of getting the baton to Egypt and sharing the message of the need for climate education and building a sustainable future". says Emily Scott.
What is your message to the runners/cyclists?
"Each of you are living proof that when we come together with a shared vision, we humans can achieve anything!" says James Levelle
Track the baton and support crew on their journey here
– ENDS –
Editor Notes
To set up official photo opportunities, interviews, discuss special stages, prominent participants, points of interest etc please contact relay press contact Larissa Clark [email protected] +47 46852672 (Oslo)
Photos of the support crew - https://drive.google.com/drive/folders/1AoBOYGjGq7mWhvEPBgI8Pm9-SzVs-ktJ?usp=sharing
Press Pack including releases, images & B-roll: available via LINK
Images of the Support Crew https://drive.google.com/drive/folders/1AoBOYGjGq7mWhvEPBgI8Pm9-SzVs-ktJ?usp=sharing
Website: www.running-out-of-time.com
When: Friday 30th September to Tuesday 8th November 2022
Where: Glasgow, Scotland to Sharm el-Sheikh, Egypt
Stats: 7,767km, 732 stages each around 10km long, 40 days.
Countries: Scotland, Wales, England, France, Belgium, Netherlands, Germany, Austria, Italy, Slovenia, Croatia, Bosnia and Herzegovina, Montenegro, Albania, Greece, Cyprus, Israel, Egypt
Social media: Instagram @climaterelay | Facebook @climaterelay | Twitter @climate_relay
#RunningOutOfTime
The Whole Route: https://running-out-of-time.com/route/
Global Schools Action Day: Thursday 3rd November
Global Virtual Relay: Saturday 5 November for those who can't join the physical route
Baton Tracker: https://running-out-of-time.com/map/
KEY DATES
30th September 2022

Opening Ceremony Glasgow Green hosted by Glasgow City Council
Contact

[email protected]

for detailed media advisory & guide

30th Sept - 1st October
1st October - 5th October
5th October - 6th October
6th October - 9th October
9th October

BOAT Channel Crossing to France

10th October
10th October - 11th October
11th October - 13th October
13th October - 16th October
16th October - 17th October
17th October - 18th October
18th October - 19th October
19th October - 20th October
20th October - 22nd October
22nd October
22nd October - 24th October
24th October - 27th October
27th October - 31st October

BOAT Athens, Greece to Paphos, Cyprus

31st October
31st October - 1st November

BOAT Larnaca, Cyprus to Haifa, Israel

1st November - 4th November
3rd November 2022
4th November - 8th November
5th November 2022
6th-18th November 2022

COP27: Sharm el Sheikh - Date & details to follow.
Side event hosted by FEE in partnership with UNESCO, OCE and others.
About The World Relay Ltd are multi-award winning global leaders in mass participation relays best known for their One Run series. Co-Founded by runners, adventurers and Guinness World Record holders Danny Bent and James Hay, their mission started in 2013 with One Run for Boston; a non-stop relay across the US on behalf of the victims of the Boston marathon bombings. Since then they've organised relays all over the world including relays across the USA and two non-stop month-long relays in London. Awarded honours for these events include Runner's World 'Heroes of Running'. Over 200k runners have participated in One Run relays raising over £1.9 million for good causes.In 2021, 165 000 students and runners from 195 countries came together for global unity in the One Run Global Relay – a 24 hour virtual relay around the world. www.theworldrelay.com
RELAY PARTNERS - https://running-out-of-time.com/partners including sponsorship from Ecotricity, Britain's greenest energy supplier.