Students get active on Global Schools Action Day! 38,951km and counting!
776,611 pupils from 2,230 schools in 105 countries have joined!
Thank you all for making the Global Schools Action Day such an incredible event.
We have been overwhelmed by the support and enthusiasm from schools across the world.
The creativity, hard work and passion of your students has shone through all the wonderful pictures and videos you have shared. You have helped turn this event into a truly global call for action – one that can't be ignored!
Keep a look out for our updates throughout COP 27.
If you missed the day it's not too late to get involved. You can still register and download our toolkit below.
Got questions?
What is the Global Schools Action Day?
The Global Schools Action Day is a day of climate action that any school, anywhere, can join. We are asking students, and their teachers, to get active for 15 minutes (or more) and share their activities with us. This can be done at any time of the day, in any way you like – the more creative the better!
The Global Schools Action Day is on the 3rd of November this year – but don't worry if you can't make this date, you can take part on any day that works for you.
How do we sign up, and what information do you need?
To sign your school up for the Schools Action Day, simply fill out the registration form here.
All you need is your name, your school's name, and a contact email address. We'll also ask the number of pupils you think will be taking part – don't worry if you don't know have the final number yet, you can just put an approximation (i.e., if it's a class, a year group or the whole school).
Will there be a lot to organise?
It's completely free to take part, and we'll provide you with everything you need to make sure your student's involvement is easy, successful and (most importantly) fun. There are lots of ways to get involved, and engage your students, and you can choose what suits your school, and its busy timetable, best.
What will our school receive when we sign up?
Once registered, you'll receive a welcome email with the link to our Schools Info Pack. This is an introduction to Running Out of Time, and a great way to get your school excited about taking part. We'll be sending you lots of regular updates about the relay, the Schools Action Day, and the Message on Climate Action.
Ahead of the launch date all registered schools will receive a toolkit which will include:
Simple, engaging, lesson and assembly plans for you to use and adapt
A free toolkit to help you educate and empower your students
Guidance on how to complete your 15 minutes of activity, with lots of ideas on how to get your school moving, and easy access to our dashboard to log your students' activity
Access to our live map tracking the relay baton via GPS
Digital certificates for participating pupils, and badges for participating schools
What is the Message on Climate Action?
The baton we carry to COP27 will contain a message on Climate Action from young people across the globe to the decision makers at COP27. The message will have the support of over a million young voices by the time it arrives at COP27.
Registered schools will receive classroom resources to allow students to discuss, vote on and show support for this message. It's an opportunity for your students' voices to be heard at COP27!
Can parents take part too?
Absolutely! We're inviting EVERYONE in all schools around the world to take part.
Students, teachers, support staff and parents... even your classroom pet. Get involved and get active!
Parents can join in activities in schools, support the Message on Climate Action, or join in the relay itself.
Can school pupils join in the Running Out of Time Relay?
The relay is only open for those over 18, so they would not be able to run in the relay (teachers are very welcome though).
You can always hold your own relay event on the Schools Action Day - don't forget to share your activities with us.
Check out the relay route – if your school is located along the route, we'd love for your students to come cheer our runners on. Please contact Lauren, our schools coordinator, at [email protected] and she can let you know the date and time the relay will reach you.
Do you provide Schools resources in other languages?
You can find translated documents within the Toolkit folder. We have documents available in Croatian, Georgian and Greek. We'd love to have our documents available in more languages! If you would like to translate them, so others can use them in your language, then please contact us [email protected].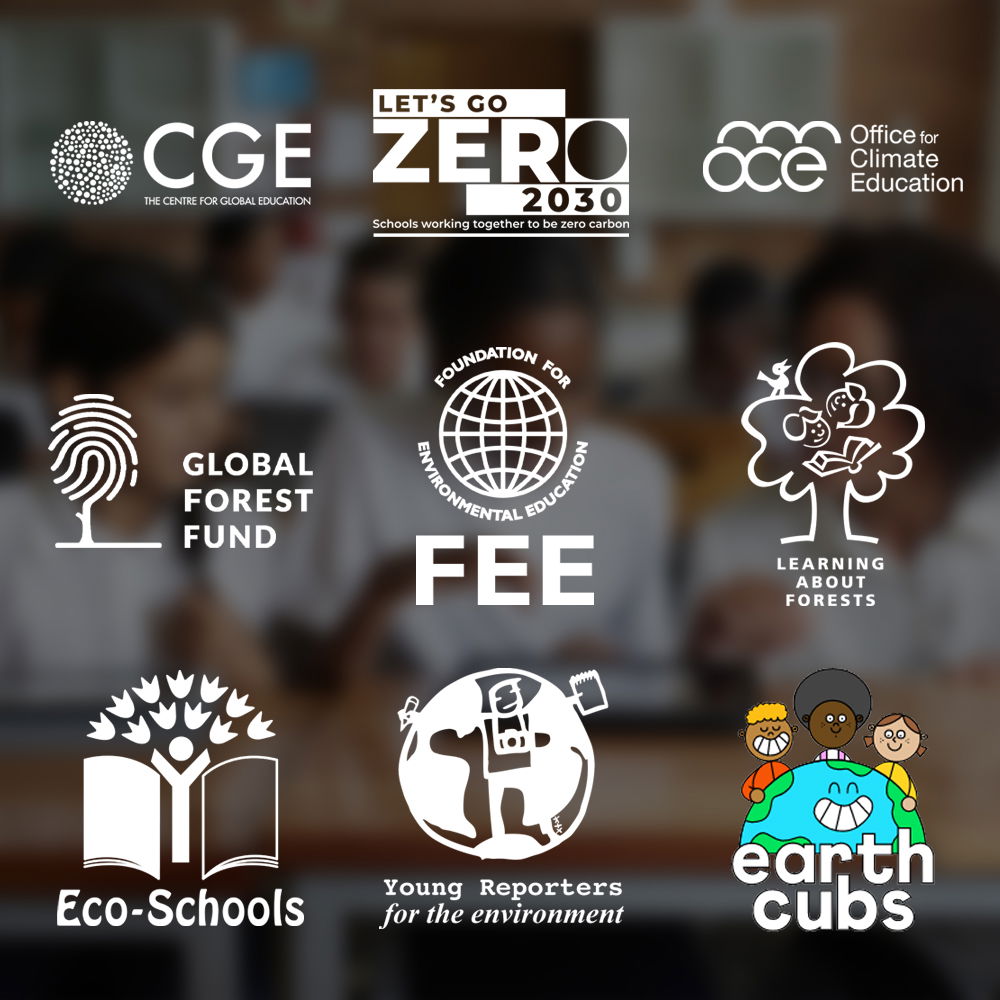 Education Partners
Our Global Schools Action Day is backed by the best!
We've partnered with some incredible organisations leading the charge on climate education. As a registered school you will have access to all their educational resources and campaigns for free.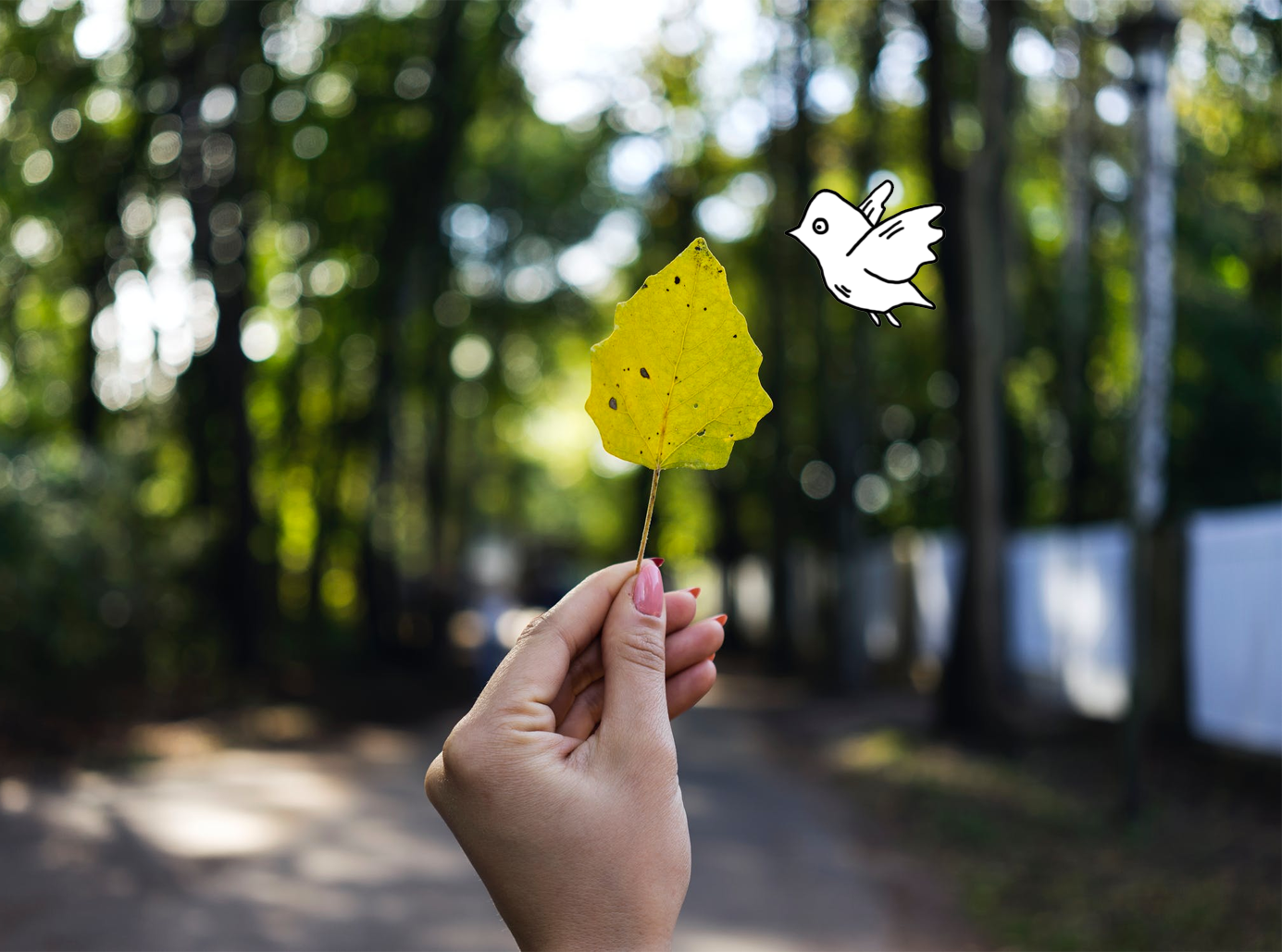 Eco-Friendliness
Our carbon footprint pledge ♻️
We are passionate about ensuring that this relay, and all the good it aims to achieve, does not come at the expense of this tiny blue dot we call home. Our baton will be made from recycled materials, no event merchandise is being produced, event signage will be kept to a minimum, and we'll regularly be encouraging our participants to take up plogging (the art of picking up rubbish whilst jogging) during their training runs.
However, we know we are not perfect and we're always up for hearing about ways to improve!